Stepping back from elite sport can always be a challenge. Especially so when on the face of things you are succeeding and people see you on a roll. Then, when after years of dreaming and hard work you are beginning to fulfill your potential on a world stage. Reflecting on this momentous decision to retire after only one Paralympic Games I'm sharing what I will take forward as I'm moving on from elite sport.
What I'll take with me moving on from elite sport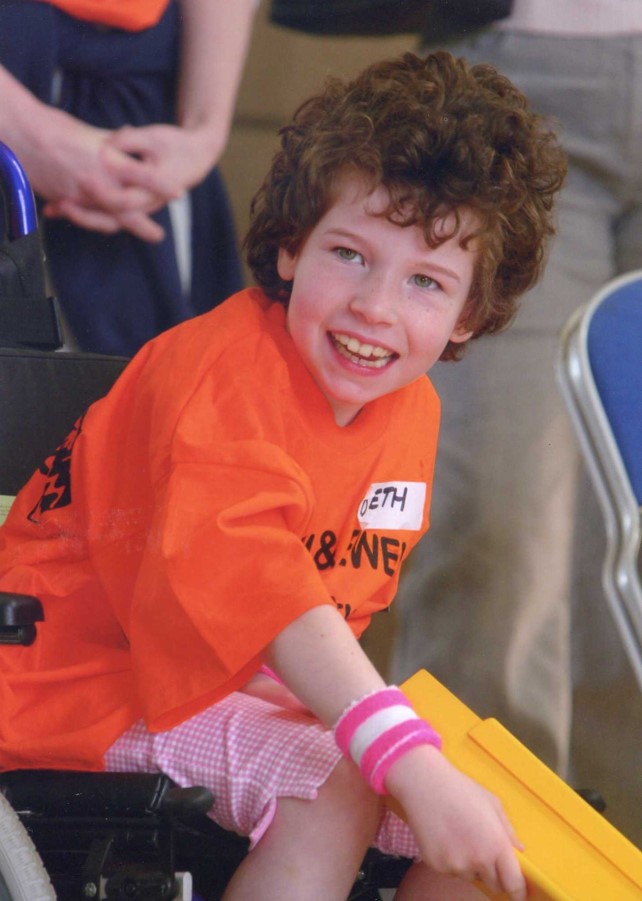 I've had 18 years of being focused on boccia for pleasure, then since February 2020 as a career. Consequently, it is not surprising that the skills, knowledge, and experience I've gained will shape my future.
I started playing boccia when I was 10, in 2004.  For the next 15 years, I was dedicated to learning my craft and playing a good game. I always enjoyed playing and competing. But it was in 2019 that my elite journey began in earnest.
The importance of being philosophical
I hadn't even made it into the transition squad when I was shocked at being selected for the Hong Kong World Open in May 2019. Sadly, Christie was a bridesmaid at her sister's wedding during the competition dates.  This meant I was just as quickly de-selected.  Knowing that something valued can be whipped away at a moment's notice taught me the value of being philosophical. There will always be another opportunity if we work hard. Although life has taught me it may not always be the opportunity we expect!
Self-belief
In September 2019 I got my next opportunity to play internationally and be classified. Off we went to Nymburk for the BISFed regional open. The highlight was playing individually, including against the then World #1 Grigoris Polychronidis.  Ok, I lost to him but learned such a lot from the competition. Definitely, I now believed I could hold my own on a world stage.
Knowing my own limits
After Nymburk It became clear the race for Tokyo 2020 was on. Whether I was selected, or not, I knew a huge commitment was needed preparing the squad. After considerable soul searching, even knowing I was unlikely to be selected I arranged a year out from uni.  By now I had realised with my CP I needed to have one focus at a time. Training on part of every day was a huge physical commitment. In my case juggling elite sport and studying just didn't mix easily.
Paying 'it' forward
Unexpectedly in February 2020, I was invited onto the World Class Programme. From the start, I was welcomed as part of the UKBF family, with the generous support of the athletes and their networks.  I will always be especially grateful to the McCowan Clan. Their commitment demonstrated clearly the importance of always paying it forward, investing in others, and sharing knowledge.
Learning to speak out
Lockdown proved hard.  As a communication aid user there is so much that was emphasised in such a short time.  I really struggled with all the video conferences, it was always so hard to get a word in edgeways. But the result was, by working hard with others, communication improved for us all. Two takeaways from this were: It is more important to speak up, confront the issue and then work together for a solution than to sit quietly and accept a difficult situation. Secondly, it helped to realise I could use my blog to unpick and address positively everyday situations that arose in boccia and the rest of my life. Then, seeing the positive effects of my recommendations when people supported my communication more effectively.
Unencumbered focus
Through early lockdown, my mental health suffered. I'd lost part of my identity as a student. Then suddenly, boccia, which was supposed to supplant my studies was gone too.  It possibly wasn't helped with breaking my wrist either. The result was, I went back to uni after only a term out and concentrated on my dissertation. This gave me the focus and routines I needed to get through the challenging times we all faced. I'm particularly delighted this allowed me to come out with a first. This result might not have been the case if I had been juggling a normal calendar.  Another box ticked, but another learning point was reinforced.  I need time to focus on one main thing at a time, juggling definitely doesn't come easily for me.
The benefit of being 'in the moment'
What I also learned in lockdown was the value of having a pain-free body, moving easily and often. That my mental health improved when I took on small projects. It really helped when I did things where I was present, in the moment. I began to frame run regularly, or get out in the garden on my swing. In addition, I've meditated for years, but this became even more important. I also took up crafting. And, don't my family and friends know it!  They've 'benefitted' from marmalade, jams, dried lavender, homemade cards, wreaths, and personalised mugs! All of these activities helped me keep grounded.
Control mapping and letting things go
During the lockdowns, we worked individually and as a boccia squad with the sports psychologist. One activity I really valued was the control mapping at an individual level. So much so, that I have used it again in my personal life. We looked first at factors that affected our performance, then the control we had over each. The next step was to rank these as being those closest to us, and easiest to control. Finally, identifying factors outside of our control, which we just had to live with. I also gained a lot from Insights personality activities. Initially by understanding my own drivers, and then the perspective others came from. Learning more about the people you work closely with makes definitely made me more tolerant of their actions and behaviours.
Growing into my skin
Once my studies were over we were back to physical training. Again, this worked for me, I could be single-minded in what I was focused on. During these camps in 2021 I found the confidence to begin to beat some of the other squad members. This first came from discovering I was holding other higher world ranked BC3 players to account, even if I didn't always win my games. I was beginning to feel I was growing into my own skin.
My best life moment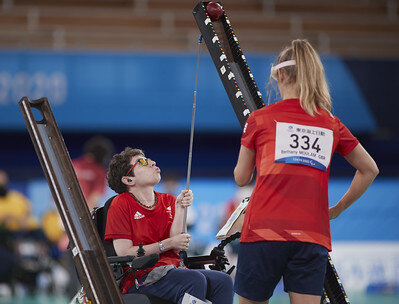 The full Paralympic journey from start to finish was unique. First because of Covid. Then because it is special, it is an exceptional club, so few people ever achieve this amazing opportunity in elite sport.  I was unfortunately under pressure in Tokyo with fatigue and pain.  I hadn't expected to be straight into training when jet-lagged. The whole experience took a greater toll on me than I had expected. However, digging deep I know I played well and personally exceeded all my expectations and those of my teammates. Without doubt, I delivered what was asked of me.   And, most definitely my best life moment was going out onto the field of play in Ariake Stadium.
Learning my limits
Returning from Tokyo it took weeks for my mind and body to even start to recover. During this process, I was learning just what happens if I push my body to its limits for too long.  By this point, I was dithering over what my future held within boccia, need I be stepping back? I'd achieved my dream of representing GB at the Paralympics, but was it sustainable for me?  Could my body cope? We are all different and throughout my life when my body is exhausted it has always rebelled. But never to this point. Only 10 weeks after Tokyo, and a grueling year, we were off to the BISFed Europeans in Seville.
Hidden reserves
Despite feeling much less than 100%, and with virtually no training since playing in Tokyo, I now knew I could dig deep. It is amazing how much the body can call on hidden reserves and deliver when needed.  I was delighted to finish 4th in the individuals knowing my processes worked. Likewise, Scott and I finished 4th in the pairs in Seville despite my lack of pairs experience, and with a stand-in ramp operator.  The positive feedback I got from many people, especially outside the squad, will make me glow for a long time.
The show must go on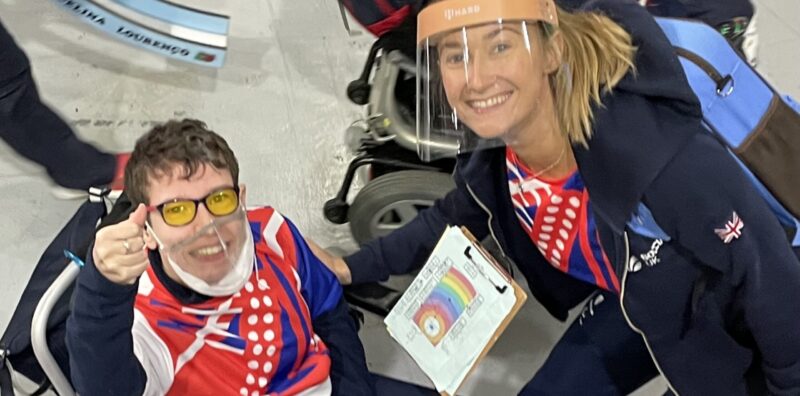 But alongside these successes in Seville I'd also dealt with the unexpected. Christie, my trusted on and off-court assistant had fallen ill for the pairs competition and couldn't support me. You can read more here.  I rose to the challenge. I'm proud of the creativity, flexibility, and resilience I demonstrated for the show to go on. I have to thank the whole squad who stepped in to make sure my needs were met. Without a doubt, this increased my fatigue and on my return home I started on another long road to recovery.
Learning to reflect
For years I was so wrapped up in the process of training and competing I hadn't considered my personal needs.  I realised something had to change. I needed the time to back off and think. 2020 and 2021 had reinforced the need to be more confident and how speaking out helps. I'd learned to step away from situations and to gain all the facts. Then armed with this knowledge I needed to take time to reflect on my experiences before making decisions about stepping back.
It's just CP
I'd battled through the years with fatigue, and in the previous year I'd been having regular blood tests.  When I was juggling studying and playing I thought the issues were because I was overdoing both. After Tokyo, besides my overall fatigue, my throat was strained. Talking and swallowing were difficult and extremely slow to improve.  The results of tests, and a recent visit to ENT, are that my body is just rebelling. The spasms and pain are 'just' my CP, with my body struggling against being pushed constantly to operate at capacity, and above. Now I was getting the info I needed to make a decision on stepping back.
The importance of good recovery
Recovery from an event like a camp is, for me, at least as long as the event itself. But following a major competition I've found I need at least twice as long as the event to recover before I can start retraining. After careful reflection, I realise this is not a sustainable way of life for me. Definitely not for the next 3 years to Paris, never mind 7 years to Los Angeles and beyond.
Hard work and resilence
I've known for years the value of hard work and determination in making my dreams come true. I've now also learned the same applies to having a good life balance.  I will be retaining some of the techniques I found whilst with UKBF to keep me grounded and in the present. This includes both getting cardio exercise and crafting, alongside developing my career outside of boccia.  It's now several weeks since I entered into discussions about stepping back.  I'm content with my decision.  It wasn't until I made that final decision about stepping back that I realised the weight I'd been carrying about not letting people down.
Boccia will always be a passion
I've been privileged to be in the sport for 18 years and it will remain important to me.  Just because I will no longer be playing doesn't mean I won't be present at boccia. I'll not be stepping back 100%.  I will be watching the live streams, and I intend to be in Paris in 2024.  I've aready volunteered to do some helping out. Definitley I will remain a strong advocate for boccia, and I will always encourage others into the sport.  I love that it is both inclusive at one end of the spectrum.  Then at the other extreme a competitive opportunity for those with the most complex physical disabilities.
Dreams really can come true
I'm living mine now.  Yes, you need to work hard, be determined and resilient, oh and realistic. But with the right circumstances, I believe anything is possible. I've made my dreams come true and by stepping back I've got time to focus on big dreams moving forward. The process of planning and taking action to achieve step by step is beginning again.
Thank you and good luck
It remains for me to thank the whole UK Boccia squad and staff team.  Each of you has contributed to my journey in ways you may not realize, and I could never have done it all without you.  I also wish you all bonne chance as you journey toward Paris and beyond. You deserve success.