I've always had cerebral palsy, so I guess I have an unbalanced view. I don't know what it is to be anything other than me, to live life within my own body. Yes, I'm living with cerebral palsy: identifying as different is fine, it makes me, me. It is something I came to terms with early. Even at a young age I knew I wasn't like everyone else. I pointed out to mum a disabled parking sign into the local shopping centre when I was 5, and said that the sign was for me.  Early on I had already identified that physically I couldn't do what others did. As a result, I needed to park in a special place so I could use my chair.
I love my life, and wouldn't have it any other way
What CP means to me
My dystonic cerebral palsy affects every part of my life, from what I can do physically, to my speech and hearing.  Today I live independently with a team of personal assistants. When describing their role we say "they are my hands, they live my life with me when they are at work".  Probably by now you are guessing my CP is pretty complex, it affects every part of my body.
What this means is my personal assistants help me around the clock. As a result, this might include to (un)dress, bath/shower and assist with personal care. They help me to eat, pass me nearly everything and general assist. However, this is under my direction throughout each waking day (and if I should wake at night).  The girls act as communication partners, modelling good communication for others.  In addition 'translating' or repeating verbatim what I say in a verbal conversation. What they don't do is make my decisions or speak for me (except facilitating me on a rare but essential phone call when AAC doesn't do the job required).
Starting school
Prior to going to my village school at 4 I didn't realise I was different to other people. I went to school along with the children who had been with me at the village playgroup and felt accepted by them. But once I was there I noticed differences.  Such as I had to work at a computer that was bigger than me, facing a wall. I also was carried around in the first year by a teaching assistant. Your eyebrows might well lift, it just wouldn't be allowed now but I was very little. The school was due to be demolished, and the new building was to be accessible. The existing pre-fabricated 70-year-old building had no room for a wheelchair.
My AAC device was also huge and difficult to carry, so it was a good job the school was so small. When I had speech and language therapy (weekly) the headteacher left her office so we could have a quiet space.  All of this was explained to me in really positive terms and I accepted I needed different help and support from others.
My CP makes me 'me'
By the age of 5 I knew I was disabled.  Mum has always thought it best to answer my questions truthfully, and I think this helped me adjust. My body is my body and I am who I am. My CP makes me 'me', so I cannot imagine what life would be like if I didn't have a disability.  I started looking when we went out for other disabled people. As well as identifying signs that indicated that that was 'my parking' or 'my toilet'. This wasn't negative, just a way of knowing that my needs were being considered in the wider world.
Lots of equipment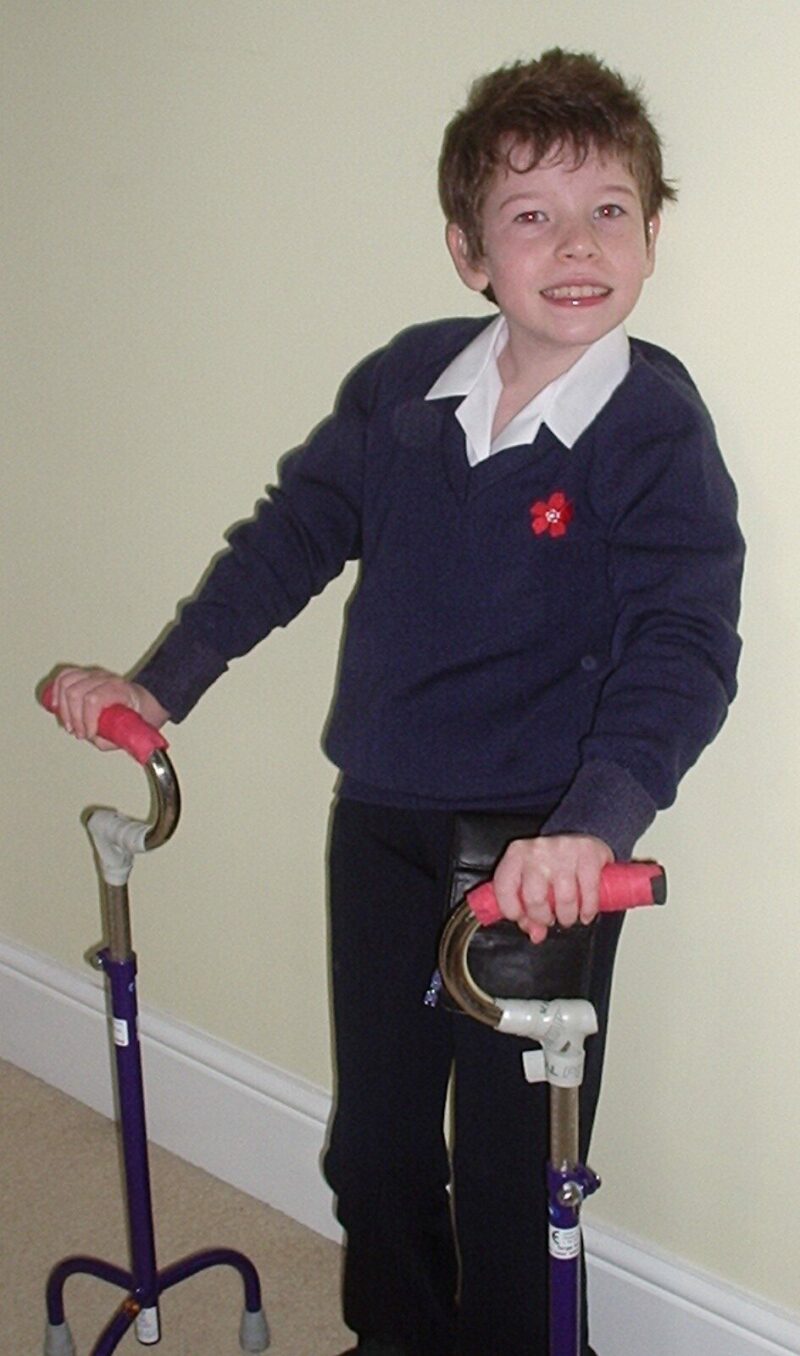 I guess I was lucky I got all the specialist equipment I needed.  By the time I was 7 the big BBC computer was replaced by a laptop and so could sit with my peers (and a teaching assistant). But, what was again different was that because I still needed my own table. With a laptop, a huge electronic communication aid, and then my work, I was often hidden from everyone else.
Using a walking frame
No one made a fuss in school about my walking frame, or my differences.  So at 7 when I was walking through town with my walking frame and children stopped and stared I was shocked.  Why was I creating interest? I guess it was their natural curiosity but they always seemed to get dragged off quickly by their parents.  This was also the time at school I started to feel alone in the crowd.
Acceptance as an AAC user
I was accepted in class at primary school as an AAC user.  I did use my voice often as my teaching assistants got to know my speech. However, the teachers and other pupils always waited when I had something to say on my device (often pre-programmed).  For instance, for circle time we always did this at home so I could go into school with my news prepared to share.
Reduced social time
Due to my physical disability at playtimes I needed to snack, which took time, go to the loo and usually got only a few minutes in the playground. I was always with my teaching assistant. I physically couldn't go and join in the games. The result was I was often I was joined by children who wanted the comfort of being close to an adult.  It wasn't bad, it was just I sometimes resented not always being free to have a choice about what I did.
Looking back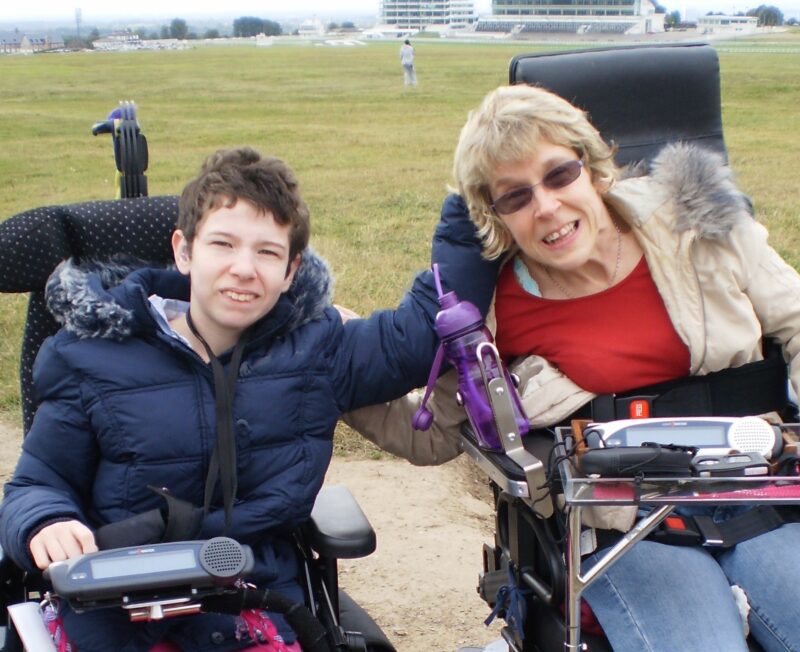 There were undoubtedly some tough times growing up with CP, but there have always been some really positive experiences. In fact, I'm not complaining.  I've travelled widely. There have been opportunities my peers never got. For instance to meet well-known people and gone to invitation-only events. In theatres I've regularly been positioned with great views. And, lucky me I've often seen some very private places in buildings because that was where the lift was situated.
Whilst living with cerebral palsy: identifying as different I have also had great role models. Many of these people have become long term friends. I was immersed in disability sport from the age of 10, and from the age of 12 met a whole host of international AAC users who add huge value to my life.
You might find the following blog posts of interest: