I believe that dreaming, whether awake or asleep, comes from a place deep inside each of us. Dreams are sparked by passion, unconscious wishes or a desire to achieve something special in life.  Based on my own active dreaming it seems that passion can make for the best dreams.  And, we are never too old or too young to start to dream.
All children and young people dream
Having attended both a mainstream and a special school there is one thing that struck me.  It seems from an early age in a mainstream environment everyone asks you what you want to be when you grow up. This develops into what subjects you are taking for GCSE and A levels. Then questions about apprenticeships, college or where you are applying to university. Or maybe about having a gap year and moving away from home.  Society, in general, expects children and young people to have wishes or a vision for their futures.
Or do they?
Now when I reflect back it seems this is in complete contrast within the special school environment I attended, even though I was studying for GSCEs. I found a different culture and expectation, it seemed everyone was that busy concentrating on the practicalities of the here and now that the future often seemed to get overlooked.
We can make our dreams a reality
Dreams do come true, I've learned that.  But we have to work at them, these photos are of me in Australia achieving one of my long-held goals. This was not just handed to me on a plate.  Just like many other parts of our lives, dreams need to be planned, action taken, progress needs to be reviewed, and then the current situation assessed before moving on with new actions.  It is a cyclical process, just like the one you might use for sporting goals. A process that runs on until your goal is fulfilled.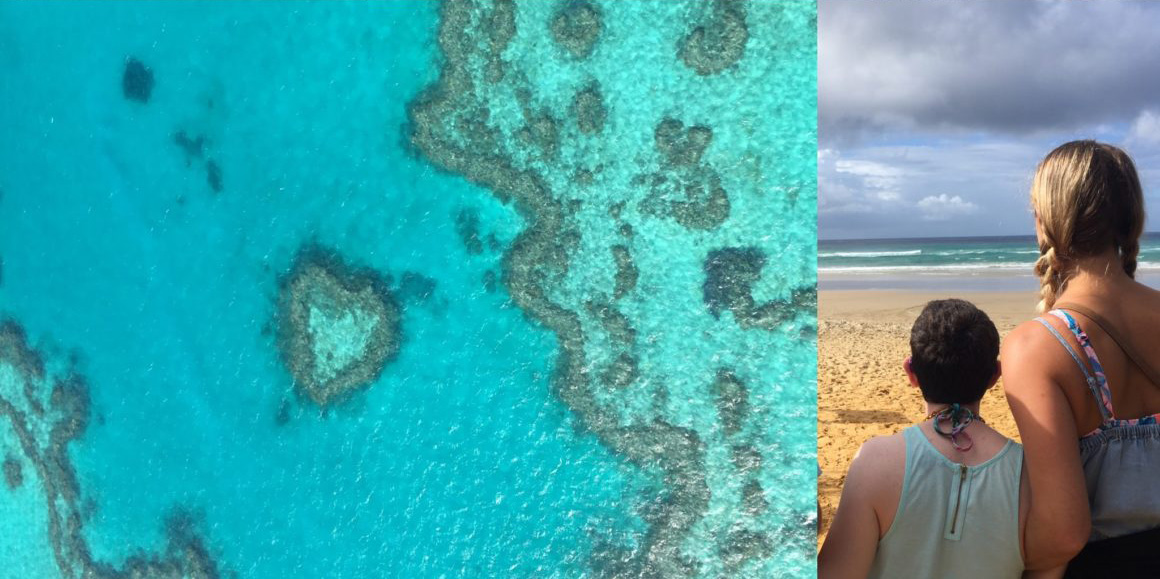 My dreams process
You can find out more about the steps I use in the 7 videos below. Each is between 3 and 5 minutes in bite-sized chunks.  All of them share examples of my goals with ideas for how to take each step and make the process of making dreams come true your own.  The process comes not from one place but is a mix of things I've learned in workshops, continual reading and life experience.
Everyone deserves to dream
In the last few years, I have led and co-led dreams workshops here and in Australia.  I love to hear about other people's dreams becoming their reality.  One person wanted to sing at the Royal Albert Hall, his starting point was to join a choir.  3 years after starting this process, guess where he was singing.  Another wanted to live independently, her first step was to tell her parents she wanted to move out as she needed to get their support.  Countless others have achieved their wishes, big and small.
Thank you ISAAC
My first dreams workshop was at the biennial ISAAC conference in Montreal during 2008.  Created by Diane Bryen for AAC users this was a real eye-opener.  Diane certainly helped me on my path to being an active dreamer.
I wholeheartedly agree with Oprah Winfrey…
The biggest adventure you can ever take is to live the life of your dreams
I hope that you go away today and ask yourself, and maybe your loved ones about future dreams.  It isn't something to be rushed.  Sit down with a drink, in a quiet place, without interruptions, and in the words of Kristina Karlsson ask yourself  "If you had the time, the money, and the resources, what would you do?"  And, "if you could not fail. What would you do?" 
As Eleanor Roosevelt said… 
The future belongs to those who believe in the beauty of their dreams
Happy dreaming, create your own beautiful adventures, and may you make your own dreams a reality.  Feel free to email me at bethmoulam@aol.com and share your progress with me.