The International Society of Augmentative and Alternative Communication (ISAAC) has always been important to me.  It has played a huge part in my development as a person, an AAC user and developing leadership skills.  The benefits have been significant, I'm driven to share my passion for AAC.  Also, I've made friends from around the world. In addition, I've developed a network of people who have a passion for AAC. And, then finally I've grown through workshops I've attended and had the opportunity to spread my own wings as a presenter and leader.
"One of the things I have always enjoyed is giving a presentation"
In 2006 I attended my first international biennial conference in Dusseldorf. Here I presented to a packed room, where for the first time I felt in my element.  The presentation was called 'My life story' and was inspired by the fictional character Tracy Beaker.  I'd written this when I was 10 as a way to explain how I felt as a communication aid user. The feedback I received from a diverse audience made me feel valued, respected and determined to succeed.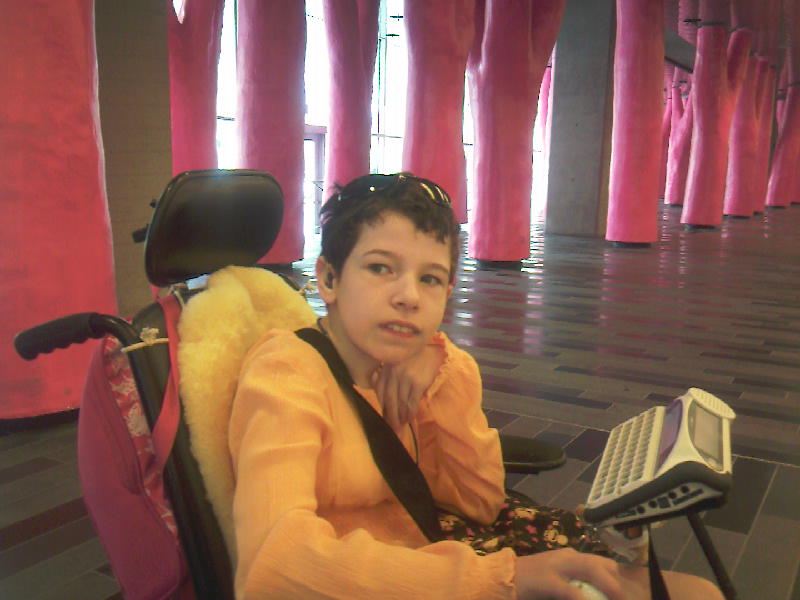 First leadership experiences
I was fortunate enough to travel to Canada for the next ISAAC conference in 2008.  Through presenting and attending amazing workshops I reconnected with a wide range of people. This included Professor Diane Nelson Bryen who included me as a last-minute entry in her leadership presentation. Diane said "Beth is a 14-year-old who already has the makings of a leader, her voice is bold, her spirit bright and she already has inspired many of us. She is the future of ISAAC."
Leading workshops
Ten years on, and attending my 5th biennial ISAAC conference I was asked to take on bigger challenges. I was co-lead on both the Dare to Dream workshop, and the ISAAC Dare to Lead  Programme 2018-2019. It was a joy to give back to an organization and people that mean so much to me, allowing me to share my passion for all things AAC. Lateef McLeod, the then Vice President for Lead, has recently co-authored a book on AAC leadership and wrote
"Two of our ISAAC LEAD committee members, Beth Moulam and Yoosun Chung, gave excellent presentations on their experience of leadership and advocacy, which were well received. Both women have exemplary careers and contributed greatly to their respective communities.  They are good examples of AAC mentors who inspire their mentees toward their self-advocacy goals."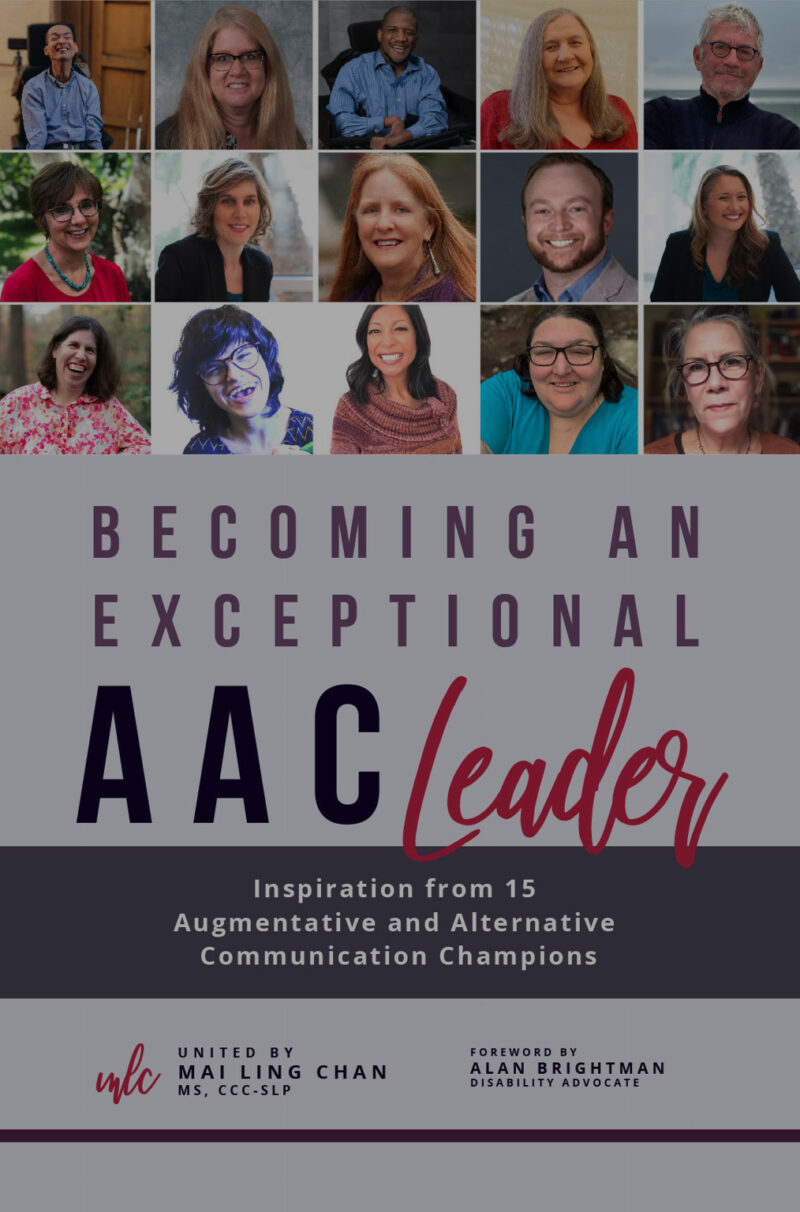 McLeod. L. (2021) 'Peer Mentoring: my journey to be an AAC Leader' in Chan. M.L. (Ed), Becoming an exceptional AAC Leader: Inspiration from 15 Augmentative and Alternative Communication Champions, Kindle.
Mentoring
This ISAAC work gave me the opportunity to support others and share my passion for AAC on a one-to-one basis with attendees from the workshop on the Gold Coast. Feedback included
"I like the way Beth acts as my sounding board, pushing me along by asking me about my progress… "
(Mentee on the ISAAC Lead Leadership Programme) 2019.
Other opportunities
The confidence and support I've received from ISAAC have spilled over into other areas of my life.  I've been a regular presenter at the Communication Matters (ISAAC UK) conferences since 2009. In turn this has led me to be invited to share my passion for AAC by delivering presentations for others.
When I was only 13 but invited to speak at the Beaumont College Inspiring People conference.  The feedback was amazing, including this from the organiser, Kate McCallum.
"Beth is not only a fantastic young speaker but she also is able to capture and engage an audience in a way I have never before seen…. As a role model she has inspired countless other people who use AAC many of whom are much older than her."
Keeping the audience engaged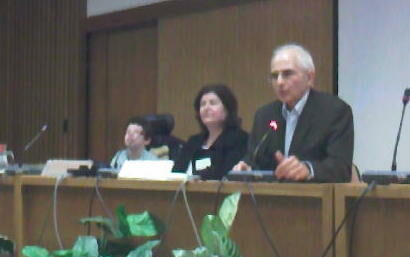 My audience or workshop participants are always central to everything I deliver. I try to bear in mind what their expectations are from the session when I'm writing and find ways to engage them in the narrative either using their senses or interactively.
In 2012 I was invited to the University of Dundee by Professor Annalu Waller to give a series of talks. The feedback was complimentary and included "Her attention to detail is unparalleled as she crafts her talks sentence by sentence …… The quality of the content of her talk, her professionalism and her ability to integrate several technologies impressed all who attended and provided staff with new insights into the potential of individuals with complex needs."
Pathways to leadership
Throughout university I have continued to share my passion for AAC.  In addition, I've branched out into speaking about independent living and sport.  I've had the opportunity to present regularly at conferences and workshops both by submitting papers and being invited to speak. However, the nature of academic work has meant I had to pick and choose the opportunities available.  This was to ensure I also completed my degree and found time to train for boccia.  More recent work has included participating in a webinar with ISAAC in a series called Pathways to Leadership.  These are my thoughts on my leadership journey.
What I enjoy is knowing people have chosen to come and take part in these sessions. From the very beginning the thrill was that people listened. And, then at the end, and during the rest of the event, asked me relevant questions which I could answer using my communication aid.  For someone with a communication impairment this gave me a real sense of connectedness with others, it made me feel valued.
How I develop and deliver my work using AAC
I'm often asked for tips for presenting with AAC, so I've created a web page based on what I do for creating and delivering my work.
Bespoke Training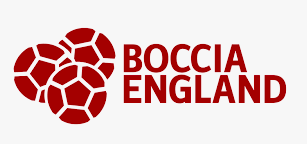 In late 2020 as a result of the pandemic I was asked by Boccia England to deliver a staff training workshop on working with people who use AAC during video conferencing.  The CEO, Chris Ratcliffe, said;
"Beth delivered an introduction to Augmentative and Alternative Communication (AAC) session to the whole staff team at Boccia England. In spite of having to deliver the session remotely due to the pandemic Beth's organisation skills,  friendly approach, and positive humour made the session a real success for all of us….. The session has given us renewed confidence to ensure we engage more effectively with our members."
Practical support training
I'm also happy to share my passion using my lived experiences.  Since 2013 I have written and developed modules that support my life the way I want to live it. You can find out more about this on my leadership, living independently and talking together pages, as well as my thoughts on well-being.
If you would like to discuss an opportunity with me for us to work together on a project please contact me on bethmoulam@aol.com