Whilst I lived at home, then with only a handful of teenagers supporting me one at a time, it wasn't necessary to have a team leader.  I've now experienced 4 different scenarios, the team being led by a case manager, led by a team leader I didn't appoint, led by a team leader I did appoint….and these days with me as the team leader.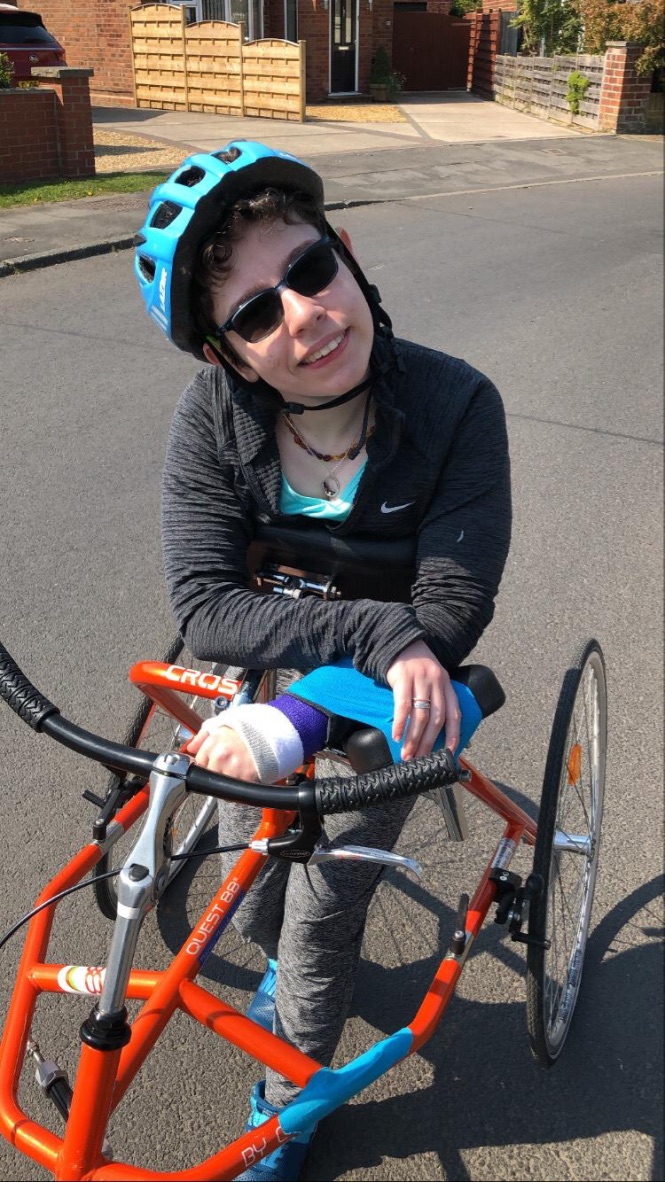 The first time I had a senior, or team leader, was when the agency providing my support at university appointed an assistant psychologist to be part PA and part team leader.  What was clear right from the start was the type of overall support offered by the agency might work on paper, but the particular set up didn't work in practice for me. The issues were around the volume of different people coming through my life on a weekly basis, not to mention daily basis, there was no consistency of support, and I didn't spend much time with the senior.  Sometimes I would have 4 different people across a waking day which was exhausting.
After the first year at uni we decided to appoint my own full time team as it had become clear that I needed personalized committed support, especially with personal assistants needing time to learn my communication in order to support me effectively.  We appointed a case manager and agreed initially not to appoint a team leader, that the case manager would do the role until someone in the team emerged naturally to step up.
After a few months this happened, and a team member was appointed to take on the role.  To start it all seemed to go well, the team leader had her supervision with the case manager, and in turn the team members had a formal sit down with the team leader. However, every now and then I felt out of control if a team member had raised something in their supervision session with team leader, especially if it had been a few weeks previously, and it was then brought back to me at a later stage.  In these circumstances I felt I couldn't put things right because it had not been discussed with me directly at the time, and because of confidentiality of supervision I didn't always feel I got the full story, nor was 'my side' always fully heard.
When the team leader moved on after 2 years Mum and I had a lot of discussion and we agreed that if I was to manage my life effectively long term then I would need to learn to manage the team, not just in my day to day life but with bigger challenges.  We took a decision not to appoint a team leader and for me this has worked well.  I do the recruitment with Mum and my existing team, and training is a shared activity between me, mum, therapists and other team members. I do reviews with either Mum, or one of my experienced personal assistants, and we have put in place lots of strategies to manage feedback on a day to day basis.  The team are encouraged to talk with me, and if there is something they want to keep confidential then to talk to Mum, or even Dad.
From an admin perspective the personal assistant who might support me doing reviews has been trained to do the rota and payroll in case Mum can't.  Mum performs all these roles at the moment due to my busy boccia and uni schedule, but for the future she will hand over the admin.  The plan is as I grow in experience and confidence I take on more and more of the team leadership, and eventually I will take on full management of the team (but not the financial side or the rota!!).  What I am sure about is that I don't want to have a team leader, that is my role.
I recognize that this is a transition period, I'm still working on learning the skills required to fully lead the team, but each time we have something happen that is new I talk to Mum, or Dad, or someone else I trust, to gain advice on the best way to manage things.  I do find if I'm tired, stressed or just really busy I don't feel as confident to deal with things on my own, but if I reflect back over the last 7 years I know I've made a lot of progress and will continue to do so.
I realise not everyone will be able to manage their own team.  What has emerged for me is the importance of whoever does my admin and the rota really understanding my life.  When I need two people, how long it takes to travel to places, the extra time needed for me to get off on time, the expectations of what one person can be expected to do alone and when two are needed.  In my opinion this needs to be someone who has done the role, unless it's a very straightforward shift pattern (and I stop having such a busy life!).
But as for having a team leader, at this stage I cannot see me appointing one.  Maybe in future, just like any CEO, I will have a wider range of support services and maybe even an uber PA, but for now I want to continue to learn everything I can about running my own life.