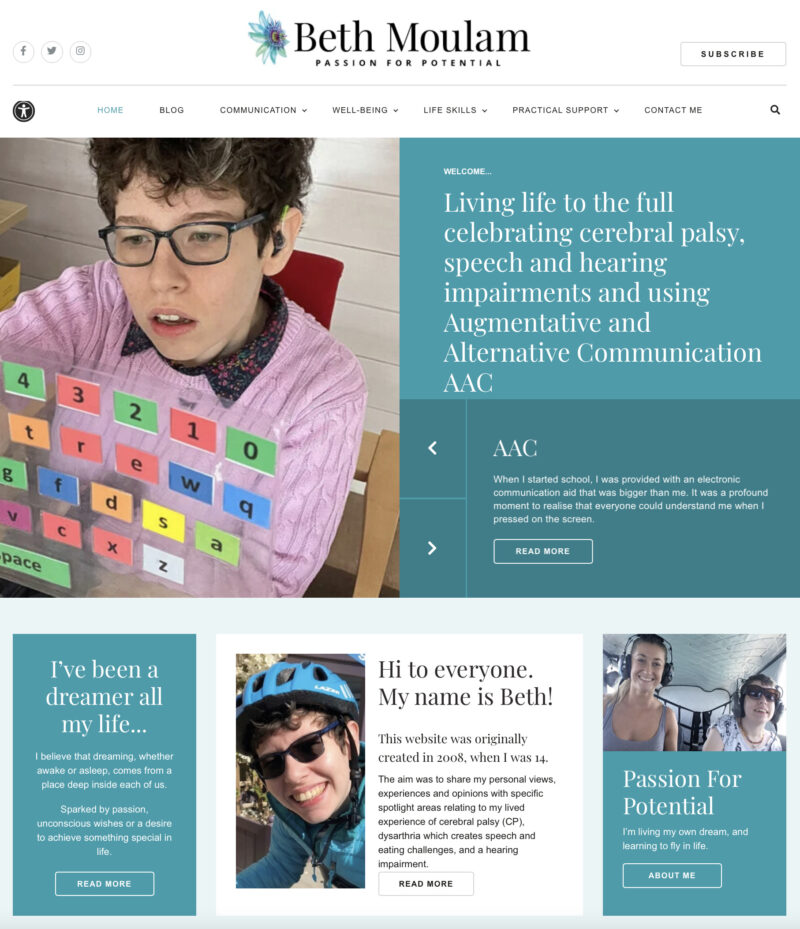 I'm getting excited, on Tuesday this week after months of work I will be relaunching my website. It has a whole new look but still with a focus on lived experience with cerebral palsy, having both speech and hearing impairments, and using augmentative and alternative AAC.
So, my apologies for not blogging in the last few months.  My focus has been on new content and working with the design team at Impulse Branding & Web Ltd,  Thank you, Tim and Tom.
I'm looking forward to sharing more with you moving forward.